"OUR MOTTO HERE AT BRITISH PSYCHOTHERAPY IS IMPROVING YOUR MOOD TO HELP YOU LIVE A BETTER QUALITY OF LIFE"
BRITISH PSYCHOTHERAPY IS THE PRIVATE THERAPY SERVICE FOR ANYBODY SEEKING HELP WITH ANXIETY AND DEPRESSION DIFFICULTIES INCLUDING THE FOLLOWING:
Stress at work

Confidence building

Depression

Obsessive compulsive disorder

Intrusive thoughts

Social anxiety

Panic attacks

Excessive worry and feelings of being overwhelmed

Post-traumatic stress disorder

Health anxiety

Perfectionism

Body dysmorphic disorders

Eating disorders

Phobias

Agoraphobia

Low self-esteem

Building self-confidence

Life Coaching

Post Natal Depression

Relationship difficulties and depression

Depression due to bereavement/ grief

Addictions
Here At British Psychotherapy We Can Offer Cognitive Behavioural Psychotherapy (CBT) , Interpersonal Psychotherapy (IPT) Eye Movement Desensitization And Reprocessing (EMDR) and Counselling As Four Evidence Base Modalities To Help Treat Anxiety And Depression.
We tailor to your own individual needs and provide a personal service so we can determine together the appropriate therapy. Our psychotherapists are fully trained and qualified practitioner with a great amount of experience within the NHS.
Therapy can be face-to-face, telephone or Skype. We can also offer home visits for assessment and treatment in special circumstances.
We have a lovely village location for our therapy clinic where we can see our clients during the day, in the evenings or at weekends and we always try to be flexible and accommodate.
Here at BRITISH PSYCHOTHERAPY we take confidentiality, client privacy and duty of care and ethical practice extremely seriously and always believe working together collaboratively with our clients to achieve the best results for them.
"Our moto here at BRITISH PSYCHOTHERAPY is improving your mood to help you live a better quality of life."
You are welcome to call us now to arrange a free consultation appointment to see how service could meet your needs.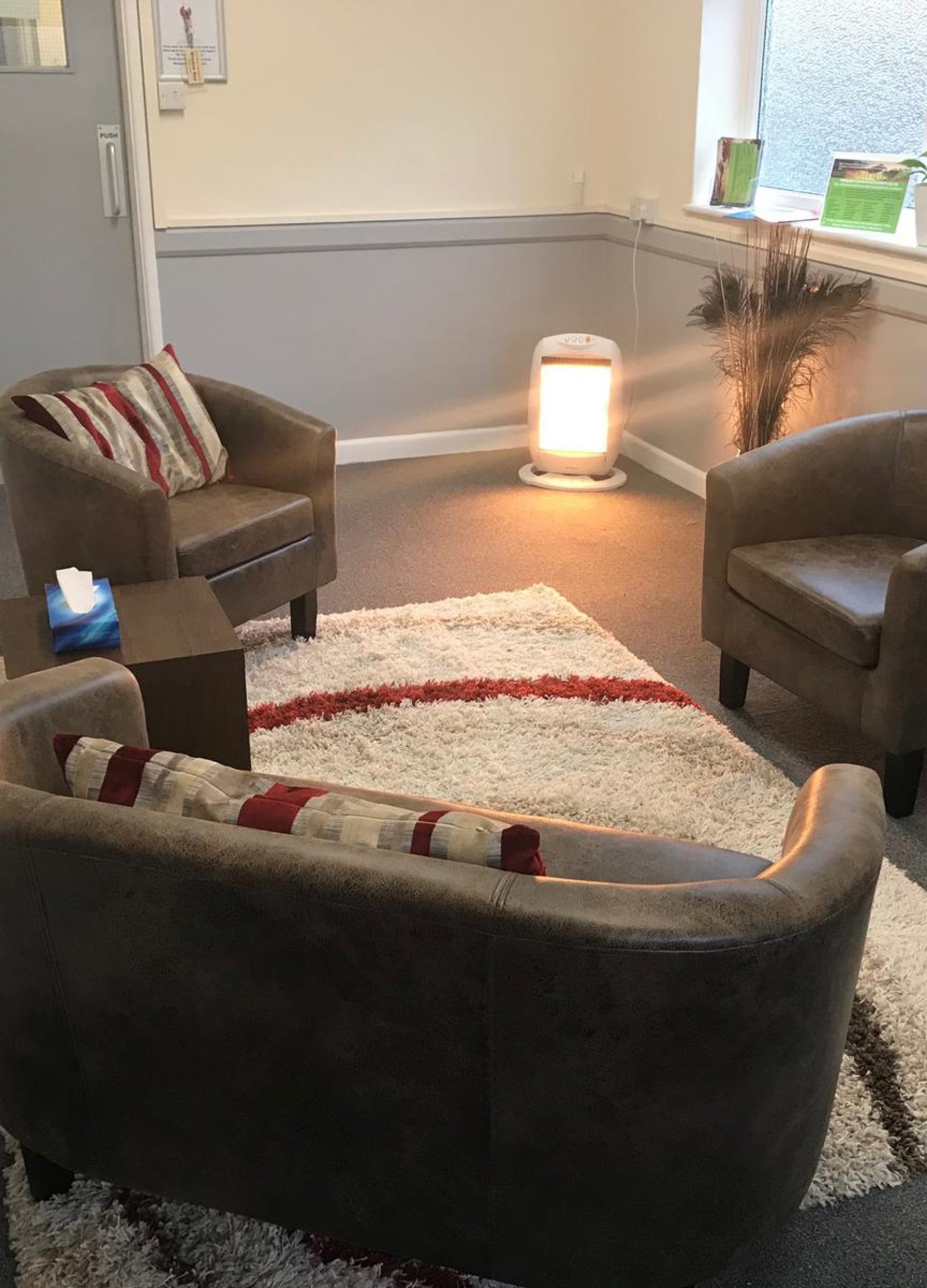 Here at BRITISH PSYCHOTHERAPY,
We are a team of professional, friendly and kind healthcare professionals:
We are the team of counsellors, psychologists and psychotherapists who care about offering the highest quality of therapy at the core of our professions.
All of the Clinicians are registered and/ or accredited with their relevent governing bodies such as the BABCP, IPTUK, EMDR Association UK and the BACP.
We offer the highest level of expertise and excellence when working with our client's mental health needs.
We offer therapy to our clients either, in person, as we have a few therapy rooms around Hertfordshire, (Whilst complying with current government guidelines for covid safety). We also offer telephone, online-remote therapy, and will introduce an option of group therapy shortly.
We believe a strong, professional healthcare team is the best way to care and support our clients, offering the highest quality care and success of recovery.
We are affiliated with many healthcare insurance companies and are happy to work with businesses involved in caring for their employees mental health well-being.
Please feel free to contact us via telephone or email today to enquire about the right therapy that may be suitable for your needs.

"Arti worked with my daughter this year. Her empathy and knowledge of CBT proved invaluable. She allowed my daughter to feel at ease and open up to her, which helped to work through her struggles and come out the other side. Thanks Arti !"

"I first came to Arti with depression and a panic disorder around 4 months and CBT with her has done wonders for me, I have improved so much and my quality of life has got so much better "

"The journey was very difficult to reach the point I'm at now. I had a fantastic support from Arti and a very good guidance to get there. The therapy sessions were very engaging with a big sense of professionalism. I would definitely recommend British Psychotherapy. Arti helped me to put my life back in track again very quickly"

"Arti was fantastic. From the first session you always felt like she 'got' you and what you were trying to say. The exercises she gave have really helped and through our work together we are much happier people now. We can't recommend Arti enough."

"Arti was fantastic. She helped me with my issues that i have been keeping inside for the last few years. Thank you. I would 100% recommend her."

"Arti has been amazing for both my husband and me. She has helped us and genuinely made our family happier. I couldn't recommend her enough xxx"

"Arti really helped with my daughter's anxiety and depression using CBT. She made her feel relaxed during the sessions which helped her get the most out of the therapy. I would recommend Arti for anyone suffering from this type of mental illness."

Arti Hughes is mother of three children, a wife and a Psychotherapist with nearly 15 years of experience working in the NHS and nearly 20 years of experience working with child, adult, Forensic and older people mental health services.

British Psychotherapy ltd has been developed and continues to gain tremendous success due to increasinging demand and recommendations of clients that have made successful Life changing recovery from depression and anxiety symptoms.

Arti continues to develop British psychotherapy as a private psychology and counselling therapy service.

Arti and The team have a mission to create expansion of Excellent quality psychological support across Great Britain as their passion is based on genuine care to help people regain confidence and live a better quality of life, for themselves and the people around them.